Online Solutions
We understand how important convenience is, which is why we offer you the option to bank on your time – anytime. When you sign up for a checking account through Reliabank, you also gain access to our safe and secure online and mobile banking.
Online Banking
Life doesn't slow down, so you can't either. Manage your accounts — even pay bills — at any time and from anywhere. Reliabank's Online Banking offers you access to your account information anywhere you can access the web on your computer or mobile device.
Real-time account transaction information
Funds transfers
Check images
Stop payments
Bill Pay
Transcript for Our Online Banking Demo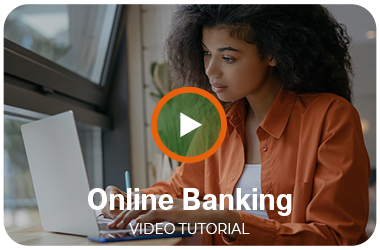 Getting Started
Enrollment is easy, simply click on the "Enroll" link located in the login box at the top of the page. After a quick verification process you will be prompted to create a User ID, password, security questions/answers, and enroll in multifactor authentication as detailed below.
Unable to Access Online Banking? Users that have not accessed online banking for more than 12 months will be unenrolled from our system. To re-enroll, follow the "Getting Started" instructions above.
Multi-Factor Authentication (MFA) for Enhanced Security
In response to ever increasing cyber threats, Reliabank has implemented a one-time passcode verification feature to help ensure that your Online Banking experience remains safe and secure. This added security feature is designed to confirm your identity and prevent unauthorized access to your account information.
Login Defense - A real-time decisioning tool utilizing your device and location attributes to defend against cyber fraud.
Out-of-Band Authentication - If the real-time decisioning tool determines additional authentication is needed, you can choose to receive a one-time passcode (OTP) via text message or automated phone call to complete the login process.
All Online and Mobile Banking users (except cash management users) will be required to enroll a phone number to deliver your one-time passcode(s).
After the enrollment is complete, the passcode verification will appear each time our system does not recognize your desktop or mobile device or if suspicious activity is detected.
To avoid interruption in accessing your accounts, please make sure the phone numbers listed on your accounts are accurate. To view your current contact information, you must log into Online Banking through a browser. Click on "Profile" at the top right of your screen. You will then see options to make changes to your phone numbers, email, and more.
Note: This MFA is for non-business Online and Mobile Banking only. Business Cash Management customers use a different MFA.
Instructions for MFA Enrollment
Login to Online or Mobile Banking
If prompted, answer the Security Challenge Question. Once enrolled, you will no longer be prompted with these questions.
Enter your Mobile phone number on the "Set Up Phone Numbers" screen.
Verify other phone numbers on file such as Home or Work are accurate and click "Continue".
You will receive a text message verifying enrollment.
If you have any issues, please contact us or stop by one of our locations.
Instructions for First Time Login After MFA Enrollment
Enter your username and password in the login box at the top of the page and click "Login".
Receive your one-time passcode

Receiving by Text Message

Choosing "Send text message' will prompt the system to send you a SMS text message with the one-time passcode.
This SMS message can only be sent to a mobile device. If you log in through the Reliabank Mobile Banking app, you will automatically receive a text message.

Receiving by Phone Call

Choose a phone number from the drop-down box and clicking "Call phone" will prompt the system to send you a recorded voice call with the one-time passcode. This call can be sent to a mobile device or home phone.

Enter your one-time passcode.
Once you receive your recorded or SMS delivered passcode, you will be prompted to enter the passcode. When the passcode has been entered, and "Continue" is selected, the user will be logged in as usual.
Want Extra Security?
By default, you'll only be prompted for an MFA code if you are logging on from a device for the first time or if suspicious activity is detected. If you want to be prompted for an MFA code at every login, contact us and we can set that up.
Want more information?
Watch the tutorial below for additional information.
Online BillPay
Take control of your money and payments through online BillPay. YOU schedule and make payments when it works best for you. Reliabank's free Online Bill Pay is the fast, easy, guaranteed way to schedule single, recurring, or future-dated payments without paper checks and stamps.
Transcript for Our Bill Pay Demo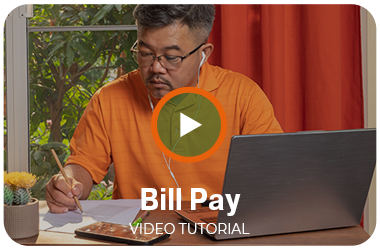 Notifi Alerts
Staying on track with your finances has never been easier. With Notifi Alerts, you'll know the moment something important happens in your account.
Choose from dozens of account activity alerts.
Deposits cleared
Withdrawals over threshold
Password change
Account balances and activity
Control security alerts
Monitor line of credit transfers
...and much more!
Delivered the way you want. In real time.
Text*
Receive Secure Alerts through text message on your smartphone or wearable devices.
Email
Receive email messages about your account activity.
Mobile Banking App
Receive notifications from your Smartphone or wearable device activated through our Personal Mobile Banking App.
Online Banking
View Notifications online every time you log on to your Online Banking.
It's free and easy to use:
All of our online banking customers are already set up to receive alerts, but you will need to enroll within your online banking session the first time you log on.
Log into your online banking and select "Alerts" in the top navigation menu
Select the alerts you want to receive
Click save
Mobile Banking
Reliabank's free eMobile banking service allows you to access your accounts with your mobile device anytime you want from wherever you are.
Transcript for Mobile Banking Demo Video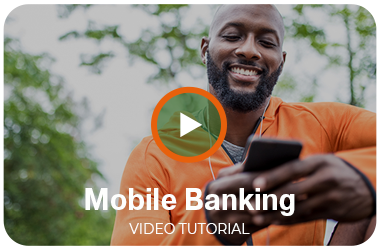 eStatements
With eStatements, an electronic version of your paper statement is available through Online Banking. Once you are logged into Online Banking, simply click on the Profile tab and scroll down to Electronic statements to set up the accounts you want to receive via email. Plus, we will notify you via email when your statement is ready to view!